Valerie Richardson
Thursday, January 12, 2023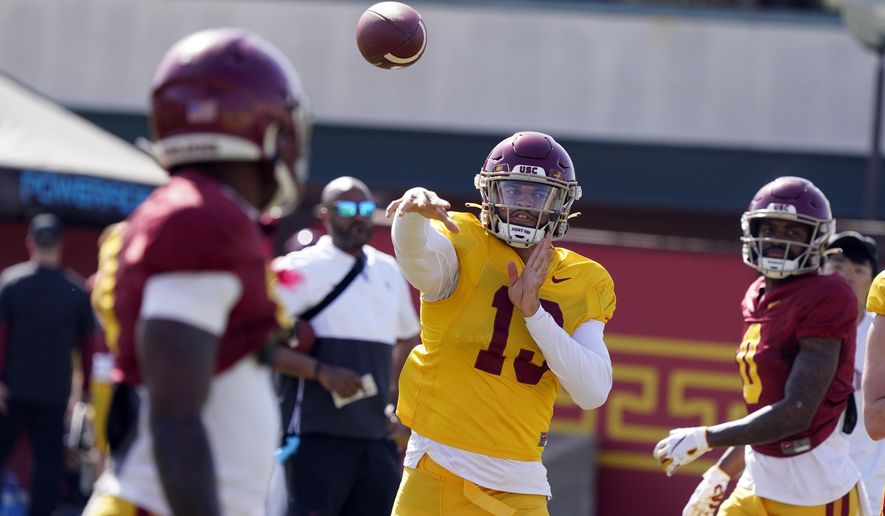 ---
The University of Southern California isn't banning the word "field," no matter what its School of Social Work may say.
Elizabeth A. Graddy, interim provost and senior vice president for academic affairs, said Thursday there is no campus prohibition on the use of "field" after an uproar over the USC Suzanne Dworak-Peck School of Social Work's decision to replace the term with "practicum."
"The university does not maintain a list of banned or discouraged words. We will continue to use words – including 'field' – that accurately encompass and describe our work and research," said Ms. Graddy in an email to The Washington Times.
The School of Social Work was mocked relentlessly after the release of a Jan. 9 memo showing that the department had decided to abolish the word "field" from its curriculum, citing its association with slavery.
The memo from the "Practicum Education Department" said the change aligns with initiatives including the 2021 National Association of Social Work's "commitment to undoing racism through social work."
"This change supports anti-racist social work practice by replacing language that could be considered anti-Black or anti-immigrant in favor of inclusive language," said the document. "Language can be powerful, and phrases such as 'going into the field' or 'field work' may have connotations for descendants of slavery and immigrant workers that are not benign."
The memo was apparently posted first on Twitter by Houman David Hemmati, a Los Angeles doctor who studied at crosstown rival UCLA.
"Is this with merit or empty virtue signaling?" he asked.
Most responders went with the latter. Comments included "Ridiculous," "Total insanity," "For the love of all that's holy, please make it stop," and "Are my dreams coming true that I can call a soccer field a pitch?"
Others pointed out that USC has several large grassy expanses that include the f-word in their names, including Soni McAlister Field, Brittingham Intramural Field, and the Howard Jones Field/Brian Kennedy Field, where the Trojans football team practices.
"The USC Trojans Come Out of the Locker Room and Line Up on the Practicum," said a Thursday headline on National Review.
The USC social-work school isn't alone. The Michigan Department of Health and Human Services said it would discontinue using "field work" and "field worker," suggesting alternatives such as "community office," according to a Jan. 4 memo obtained by the Washington Free Beacon.
USC's School of Social Work offers advanced degrees that include a Master of Social Work and Master of Science in Nursing, which could be problematic, given that at least one realtors' association has banned the word "master" over its connection to slavery.
The departmental memo acknowledged that "changing terminology can be challenging, and a complete transition will take some time, but we thank you in advance for joining in this effort."